Comprehensive Cloud Based Loyalty Rewards Program
MyDealerRewards is a Cloud based loyalty rewards program in a box. It provides dealerships the ability to capture new and build a bond with existing customers that will insure a lasting business relationship built on valued mutual benefit.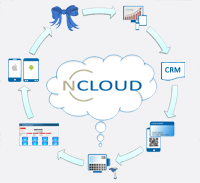 Consumers are smarter, they shop price and research instantly using the internet.  Automatic Discounting has become standard practice and is unnecessary.
Resulting in:
Margin erosion.
The appearance of desperation.
Zero value when surrendered at first contact.
Good service and customer care alone are not enough to retain and build a fan base.
Using NcompassTrac Loyalty Rewards Program you will
Create a continued relationship between you and your customer.
Stop the blatant carte blanche discounting and margin erosion.
Track the revenue success of the program through real time reporting metric.
What's more is Customer Retention Rates continually rise as the program matures and you should expect double digit revenue increases for your operations. But don't take our word for it, the metrics speak loud and clear.
Customer Rewards Programs Work
They create a loyal fan base by;
Incenting your customers to continue doing business with you
Showing a real commitment by you to continue the valued relationship with them
Marriott, Hilton, the Airline Industry all offer rewards program for a reason.
Studies show that as much as 70% of repeat business is generated due to Rewards programs
However, most companies cannot afford or have the technical staff to develop and implement such a system, until now…
Rewards Programs have a proven track record
Research shows that for every cent a company spends on customer retention, they see a return of 34% to a shocking 400%.
What's more, when defection rates are cut, profits rise significantly. For example, when MBNA cut its defection rate in half, profits rose a whopping 125%. Furthermore, studies show that a commitment to customer experience and loyalty results in at least 25% more customer retention and revenue than any sales or marketing initiatives.
Contact us
Automotive
Sales
949.374.9175
Customer Service
949.916.4329
PowerSports
Sales
844.468.6628
Customer Service
844.468.6628
Fax
eFax: 949.315.3295
Resources
Whitepapers