iPhone and Android Apps
Instantly connect to the NCompassTrac Cloud anywhere, anytime with our native iOS and Android applications. Apps that allow you to check inventory, schedule maintenance, hail roadside assistance and navigate you to the dealership and more.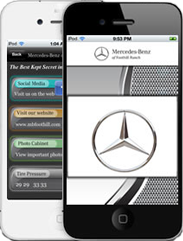 This native App is available on iTunes for customers of MB Foothill Ranch in Southern California. Features include social media links to connect with other Mercedes Benz owners, a photo cabinet to store and view photos and a tire pressure readout for safety.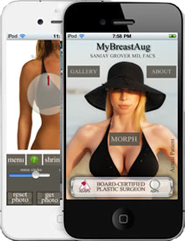 For anyone considering elective surgery, this cool app lets you take a picture of yourself and using your finger, trim off unwanted cellulite, increase your breast size and give you a before and after image of the new and old you. All in the privacy of your phone. If you wish to converse with a Plastic Surgeon, the image can be shared and a consultation can begin without ever stepping foot in the practice office.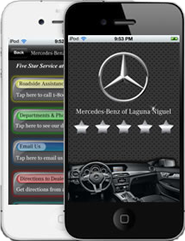 For patrons of Mercedes Benz, Laguna Niguel. This cool App allows you to summons roadside assistance, schedule maintenance and connect with fellow Mercedes enthusiasts. You can connect instantly to all departments at the dealership and send an email asking them anything!
Contact us
Automotive
Sales
949.374.9175
Customer Service
949.916.4329
PowerSports
Sales
844.468.6628
Customer Service
844.468.6628
Fax
eFax: 949.315.3295
Resources
Whitepapers