Service departments play a critical role in boosting dealership profitability. While the marketing spotlight often seems to shine on the new vehicle department, it is actually the service department that quietly generates the majority of profits for most dealerships. See how you can improve profitability by giving your service department a tune-up.
"According to the most recent data from the National Automobile Dealers Association (NADA), the new-vehicle department of a car dealership accounts for about 58% of a dealership's total sales but less than 26% of a dealership's total gross profit…So where does the majority of a dealership's profit come from?..It's from the service and parts department…" – Edmunds
In addition to producing a healthy profit margin, a positive experience with your service department will help you establish a long-term trusted relationship with customers who are likely to turn to you when they need to buy a car. Below are some simple tips to help you uncover new sales opportunities and maximize the impact of your marketing campaigns.
How can you uncover new service department marketing opportunities?
The path to a winning marketing strategy begins by creating opportunities for your service and sales teams. There are many ways to identify opportunities, including some that involve using information you already have at your fingertips. Here are four ways to uncover new opportunities using your service department: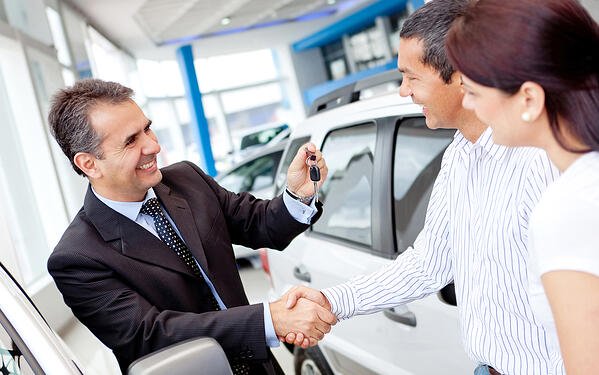 1) Start by identifying your most profitable existing customers
As with any industry, some automotive customer are more profitable than others. According to the Pareto Principle or "80/20 Rule", you can expect for roughly 20% of your customers to produce 80% of your sales. You can identify the most profitable 20% of your customers by reviewing your dealership's database and sorting your customers according to total sales at your dealership.
2) Promote add-ons that deliver value and boost customer retention
"Get service and parts employees involved in promoting accessories, both during the new-vehicle sales process and when owners come in for service. Enabling vehicle buyers to talk to specialists who install accessories can provide a reassuring source of expertise." – David Kushma, Automotive News Fixed Ops Journal
Many dealerships fail to develop service campaigns designed to boost accessory sales or add-ons such as protection products and factory exterior products. Marketing for these add-ons should occur in conjunction with a customer's initial vehicle purchase and whenever owners arrive for servicing. In addition to creating marketing materials that highlight the features of these add-ons, service staff should be trained to educate customers about their benefits.
3) Manage recalls effectively to stimulate traffic
Researchers estimate that there are over 57 million vehicles with unresolved recall issues, presenting dealerships with a major opportunity to boost business. Service department managers and marketing managers should strive to maximize the number of primary market area recalls that come through your service door. By helping customers successfully resolve their recall issues, you will boost the odds that they will return to your dealership instead of a competitor when they need a new car.
What steps can you take to optimize your marketing campaigns?
Now that you have identified some key opportunities to focus on, it is time to refine your marketing strategy to position your dealership for success. Here are four steps you can take to optimize your marketing campaigns.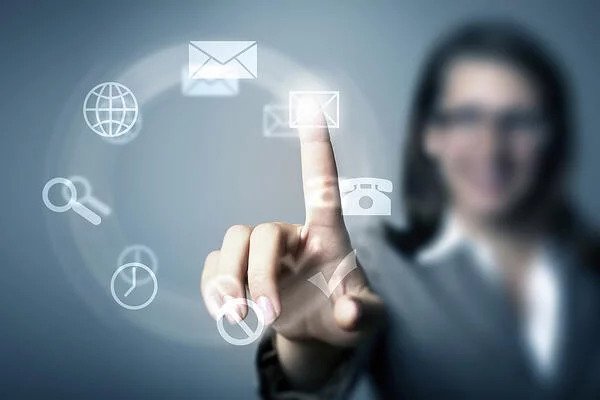 1) Use multiple modes of communication to reach your target audience
Phone, email, social media, and text are all effective ways to communicate with customers. However, they should be used judiciously, as they each have their place within the automotive marketing landscape. One simple way to boost your campaign effectiveness is to simply ask your customers this question: "What is your preferred mode of communication? Phone, email, or text?" By noting this on each client's file, you can improve the overall customer experience and ensure that more customers view your marketing messages.
2) Always strive to improve your reputation
Managing your reputation is essential to positioning your dealership as an industry leader. The best way to do this is to give your service customers a great reason to post favorable online comments and reviews. Considering that 84% of buyers trust online reviews as much as a personal recommendation, you need to start encouraging your customers to post online reviews today. You can also boost your reputation by posting written and video testimonials from customers to your website and your social media pages.
3) Track your campaign results
"Tracking will show you which marketing vehicles are working and which ones are not. It will help you in evaluating your marketing efforts and where you are spending your marketing budget." – Laura Lake, Author of "Consumer Behavior for Dummies"
If you notice a steady rise in your dealership profits after you launch a few marketing initiatives, you may tempted to sit back and relax. However, you should not do this before you put mechanisms in place to monitor the results of each of your campaigns. Failure to track your campaigns could leave you guessing which one of your initiatives was responsible for your recent 15% increase in sales.
4) Review your marketing strategy semi-annually
Now that you are regularly tracking the results of your individual marketing campaigns, it is time to formally review each of them and see which campaigns are producing desired results and which are falling short. You can tweak or remove campaigns that fail to positively impact your bottom line and funnel your resources into the campaigns that deliver impressive results.
What is the single best way to ramp up your service department marketing?
An outstanding marketing strategy is the key to maximizing profitability for your auto dealership. And by introducing the service-related initiatives outlined above, you can take your dealership to the next level of success. The single best way to achieve this goals is to seek the expertise of an expert in automotive customer retention.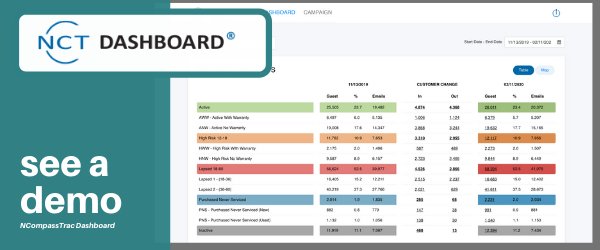 Apple Enterprise Partner
NCompassTrac works closely with Apple for iOS devices to bring the latest in mobile applications technology to market.
.
Google Android Partner
For Android tablets and devices, the NCloud is a click away. As an Android certified developer, our engineers are working to bring the best of this exciting wave of technology to your enterprise.
Amazon Web Services
Forecast: Cloudy with a 100% chance of success. Our cloud application takes advantage of the best technologies from Microsoft and Amazon Web Services for guaranteed uptime, replication, and scalability.